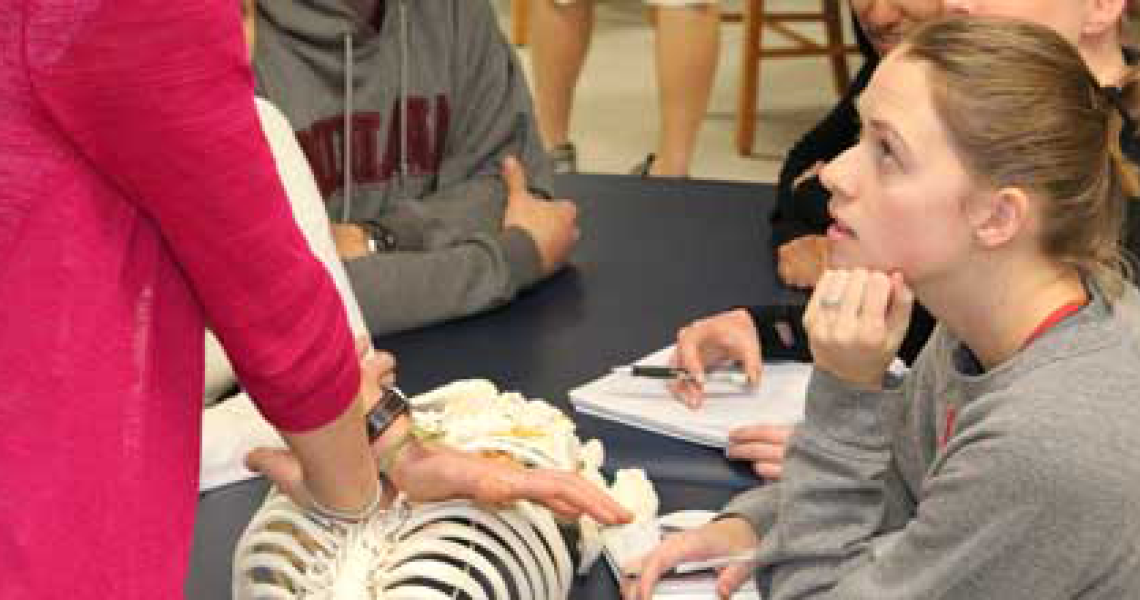 The Johns Hopkins Hospital (JHH), Department of Physical Medicine and Rehabilitation, in collaboration with The George Washington University (GW) and The University of Southern California, strive to provide an orthopaedic residency experience unlike any other within the Baltimore/Washington metropolitan region. As such, each resident will have a unique opportunity to develop the knowledge, skills and abilities necessary for advanced clinical practice in orthopaedic physical therapy as well as skills congruent with contemporary expectations of the physical therapist's role as educator.
The JHH/GW Orthopaedic Physical Therapy Residency is an on-site 13-month program for Maryland licensed clinicians to develop into an advanced orthopaedic physical therapist. The program aims to develop a skilled PT that demonstrates excellence in the following 3 areas: Patient Care, Inter-professional Team Practice and Education/Teaching. 
Goals and Objectives
The following goals and objectives set the direction for the efforts of the residents and faculty of this program. Graduates will:
Provide specialist-level examination, evaluation, and plan of care development/implementation for clients with neuro-musculoskeletal related movement restrictions.
Participate as members of the interprofessional health care team to increase quality, efficacy and efficiency of care. 
Employ sound andragogical principles for effective clinical mentoring, entry-level classroom teaching, and patient/client teaching. 
Be a reflective practitioner who embraces the core values of the profession, demonstrates respect for individuals, their cultures and the community at large.
Residents provide independent clinical practice while rotating through 3 outpatient rehabilitation centers at JHH. Residents also receive weekly mentoring with clinical specialists and participate in graduate level teaching and research endeavors through the residency year. Didactic education is provided in collaboration with the University of Southern California. Participation in the residency includes didactic education, attendance at APTA's CSM and APTA's Orthopaedic Section Conference during the residency year.