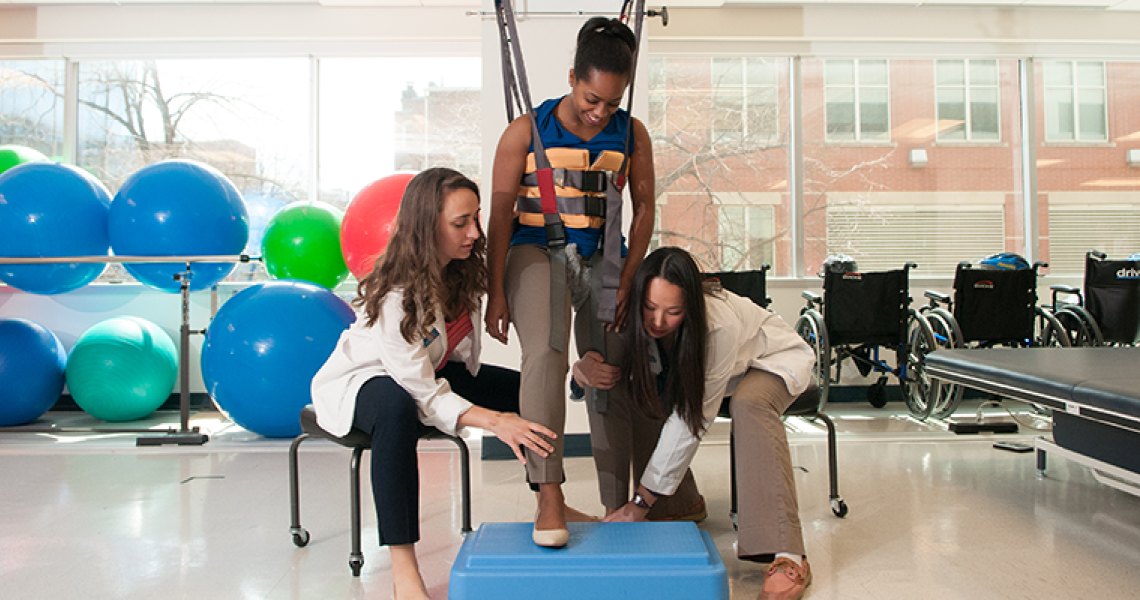 Your career choice to pursue a Doctoral Degree in Physical Therapy (PT) signifies a passion for strong patient relationships, and the desire to be an integral member of the health care team in order to optimize movement to improve function and quality of life.
Mission
The Doctor of Physical Therapy (DPT) program is housed within The George Washington University's (GW) School of Medicine and Health Sciences (SMHS) and its mission is to prepare individuals to practice as highly skilled physical therapists who are able to practice in an evidence-based, and ethical manner, respectful of patients and clients from all backgrounds, across the lifespan, through the continuum of care, and at all levels of wellness and health.
Through active engagement and participation in clinical decision making activities, assimilation of the field's core values, use of evidence-based practice, and an appreciation for lifelong learning, program graduates are exceptionally prepared to enter the PT profession. Graduates will be respected practitioners who are able to meet the multi-faceted role of a physical therapists with a commitment to service, to the profession and the community, and dedicated to life-long learning and scholarly inquiry.
One Program, Endless Opportunities
Through professional and faculty role models, interactive coursework, and an ideal location in the heart of the nation's capital, GW DPT students become part of a tight-knit network of students, alumni, faculty, and professionals at a nationally-ranked university affiliated with a School of Public Health, a Medical School, and a University Hospital. Students realize the benefits of individualized attention and close faculty mentorship as well as the opportunity to study at a large urban campus with all the requisite available services.
Through integrated clinical education experiences, use of standardized patients, and high fidelity simulation learning opportunities, GW DPT students learn to integrate and apply new knowledge to clinical situations and to sharpen their professional, interpersonal, and clinical skills prior to entry into practice. By virtue of proximity, GW DPT students have immediate access to many resources other programs cannot offer.
Explore the many components of the GW DPT experience through clicking on the webpages below.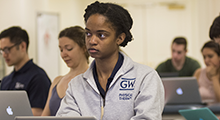 Explore GW's innovative approach to physical therapy education. Prospective students are invited to attend a DPT information session, review admissions requirements, explore our neighborhood, and apply for admission.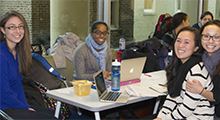 For newly admitted, first year DPT students, several tasks must be completed before attending orientation in the fall. New students are able to use this website as a check list, which includes step by step instructions on how to create a GW NetID, offers a Blackboard tutorial, and lists clinical education requirements.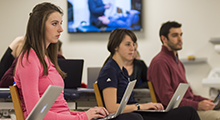 GW provides many opportunities for students to enjoy their DPT student experience inside and outside the classroom. GW students have access to resources such as the GW Writing Center and allied health journals via the Himmelfarb Health Sciences Library. DPT students are also encouraged to partake in annual program events, become a student leader, and actively engage the community.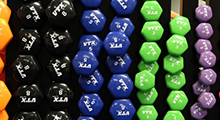 The GW DPT program requires students to successfully complete 109 credit hours over eight consecutive semesters. Students develop a foundation of knowledge and work with "standardized patients" who help students practice integrating principles of professional practice with knowledge from the foundational, behavioral, and clinical sciences.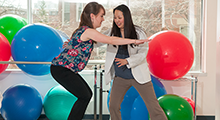 The clinical education program is a series of courses integrated throughout the DPT curriculum. Clinical education opportunities provide depth and breadth to each student's unique educational experience. Each DPT student will have clinical education experiences that provide learning opportunities with individuals across different ages as well as clinical practice in outpatient and inpatient settings.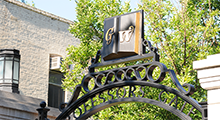 In order to provide students with the ability to estimate costs every semester, GW offers admitted DPT students a fixed tuition amount for eight consecutive semesters.