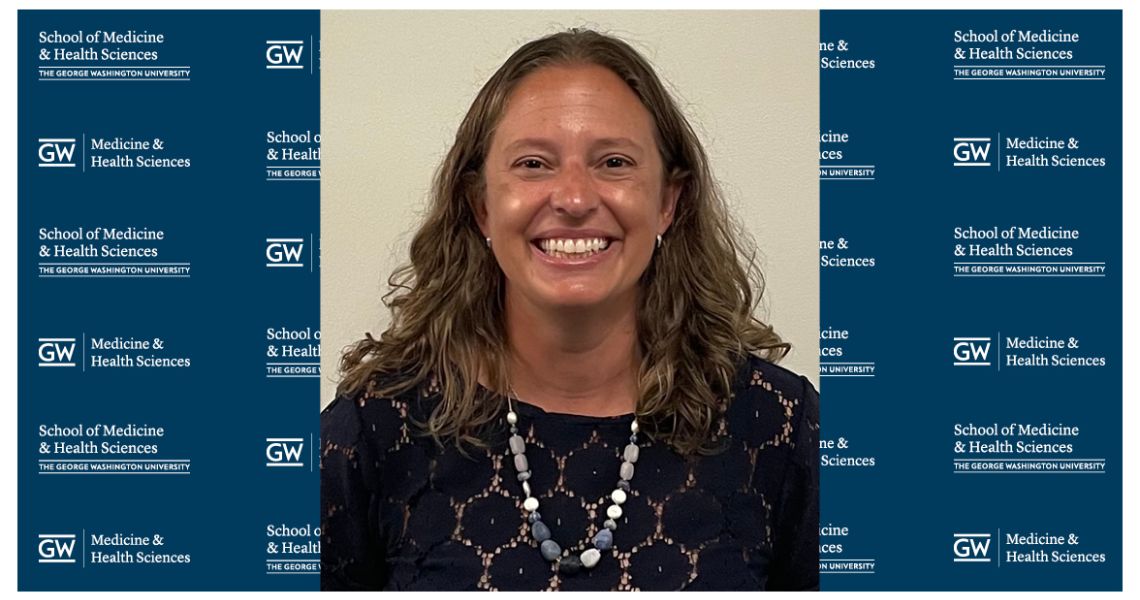 This year, there was a virtual twist on an annual policy event that gets student physical therapists (SPTs) involved with advocacy for individuals with disabilities. Each year, the George Washington University School of Medicine and Health Sciences (GW SMHS) Doctor of Physical Therapy (DPT) students have the opportunity to use their voices to help advocate for members of the disability community right down the street on Capitol Hill. For the past five years, Erin Wentzell, DPT, PT, PCS, assistant clinical professor in the Department of Health, Human Function, and Rehabilitation Sciences at GW SMHS, has been leading the university's partnership with the United Spinal Association's Roll on Capitol Hill (ROCH) event.
ROCH, an annual event in support of advocacy and policy changes to better the lives of those living with disabilities, is part of the Interprofessional Community Practicum course taught by Wentzell during the summer semester of the first year of the DPT program. Advocates, many who have mobility impairments themselves, come from all over the country to speak to legislators about the issues they face and the policy changes that could improve their quality of life and that of others. Some of the issues highlighted in this year's event included accessible, affordable internet; access to transportation; expanded Telehealth; and increased funding for spinal cord injury rehabilitation systems.
"Part of our charge as physical therapists is to improve the lives of our patients and society. We want to improve health and access to quality care for everybody," said Wentzell about the importance of GW SMHS PT students participating in ROCH. "It's about lending our voices and amplifying the voices of others, creating change at a policy level."
Typically, the students are there in person to help the advocates navigate public transportation as well as the Capitol itself. This year, for the first time, the ROCH took place virtually.
Despite the unusual format, Wentzell exhibited no shortage of optimism. "There's a huge equity component to having a virtual day. No advocate was excluded from participating because they couldn't travel" said Wentzell.
The virtual event featured two hundred meetings with legislators and congressional aids; a feet which wouldn't have been possible with a conventional in-person event, as advocates would have needed much more time to get from meeting to meeting. Instead, attendees were able to pop in and out with ease.
Wentzell highlighted how the virtual ROCH created a level playing field between advocates, staffers, and clinicians. "It's different when somebody wheels into an office. You see that first. There's more benefit to the story and the person than the equipment you've seen."
She noted a few snags in the virtual format. Students normally get to spend more time getting to know the advocates as they wait for the metro or navigate the Capitol hallways. Also, by traveling the Congressional offices spaces with the advocates, students also learn the lengths those with mobility impairments need to go to navigate public spaces, practice pressure relief, and manage public transportation.
The biggest lesson from ROCH, however, is that advocacy, and that can be done virtually and still have a huge impact added Wentzell. She points out that virtual advocacy isn't going away. "It's a great avenue if you're not living in DC. It's really important to know that you can access your legislators in this way and still make a difference," said Wentzell. "Everybody is an advocate, everybody has a story, and everybody can share their story and make an impact."