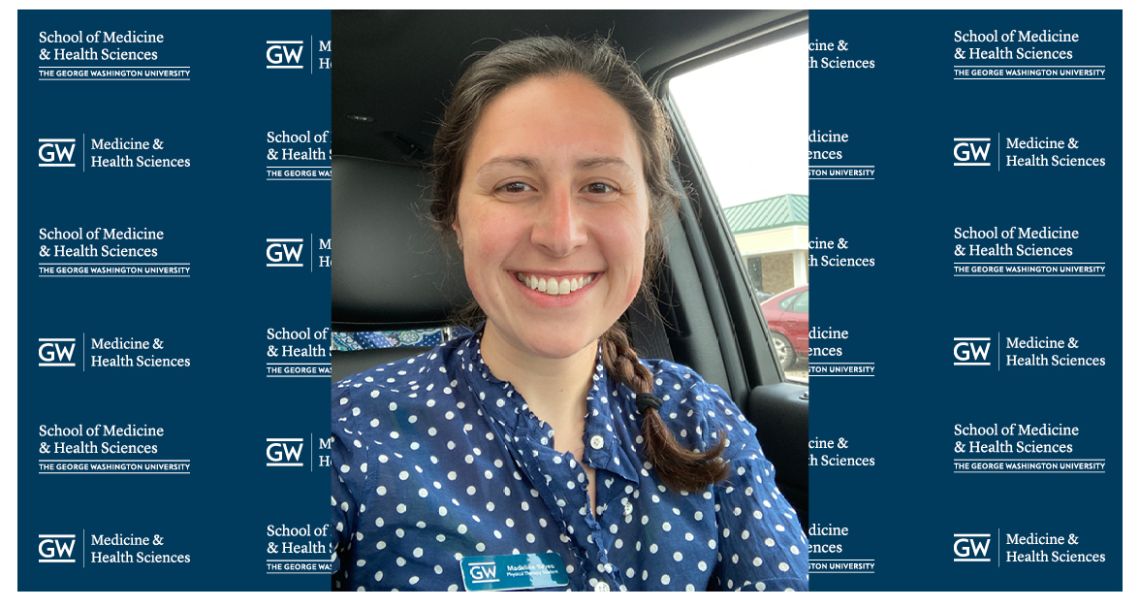 While many of us dream of becoming a professional athlete, few of us will get that opportunity. Next spring, second-year George Washington University School of Medicine and Health Sciences (GW SMHS) Doctor of Physical Therapy (DPT) student Madeline Reyes will be doing the next best thing: helping athletes get back on the field or court after an injury. Reyes is completing a clinical rotation with EXOS, a company focused on performance and rehabilitation for athletes, military, and business professionals.
Reyes became interested in sports physical therapy (PT) during her time at the University of Michigan where she studied athletic training (AT). She likes the variability and high energy of working with the athletic population. After earning her bachelor's degree she wanted to progress further in her education. "I wanted a stronger clinical reasoning background, which is what PT school is all about," said Reyes.
Reyes feels comfortable stepping into the clinic. As an undergraduate, she worked with the cross country team, where she worked with more than a hundred different athletes. "You had to be on your toes, and it forced me to be more prepared," recalled Reyes. She also worked with the team two summers after her rotation, where she gained more confidence in her skills and her abilities listening to patients' histories.
She credits the GW SMHS DPT program with preparing her for this experience. "Clinical reasoning is a huge part of how you think about things when someone comes to you with a problem, [they don't] always come with a perfect diagnosis. GW helped me to think about that," Reyes stated. She also said the program taught her the importance of focusing on patient values and function, not just impairments.
After graduation, Reyes said that she wants to work in sports PT, most likely in an outpatient setting. She says that there are opportunities for athletic trainers to work in different high school and college games, and she wants to take advantage of those in order to work on some different skills, including emergency preparedness.
Reyes is eager for her rotation with EXOS. "It's going to be hard, but totally worth it for the experience and knowledge I will gain which will help my future career."