Welcome to the Alumni & Friends webpage of the GW Physical Therapy program. Our alumni and friends are critical to our program's success! This section of our website is dedicated to promoting and fostering an ongoing relationship with the program through finding valuable information about your classmates, GW alumni benefits and resources, news about the physical therapy profession, and volunteer opportunities.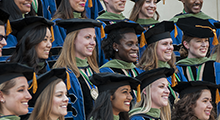 Alumni Advisory Council
We want you! We are recruiting for alumni to join a new PT Alumni Advisory Council. Members would be responsible for promoting alumni initiatives and events.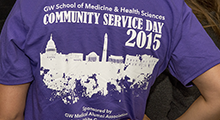 Volunteer Opportunities
Help shape future graduates by volunteering with the program. Opportunities include but are not limited to: acting as a preceptor, serving as a guest lecturer, or volunteering at the D.C. ProBono Clinic.
Alumni Network
Connect with other GW graduates to discuss career opportunities, best practices, and industry updates.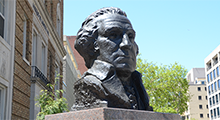 Benefits and Resources
Browse the wide array of GW alumni benefits including special access to campus facilities, GW email for life, campus discounts, continuing education opportunities at a reduced costs, and special offers from affiliate partners!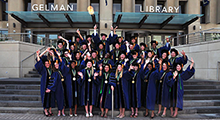 GW PT Alumni Award
The GW PT Alumni Award recognizes outstanding leadership and service of a GW PT alumnus or alumna and is presented during the GW PT Awards Ceremony in May.